How to Become a Spring-Time Chef
April 30, 2021
If shopping in the produce section for your plant-based meals is overwhelming, follow this simple guide to pick out nutritious and delicious goodies to cook up this Spring.
I've got spring fever! Yay for the start of the growing season and the season of farmer's markets, CSAs and all the plant-based goodies. Let's take a look at some of the fruits and veggies we have coming our way this spring and what delicious dishes we can make.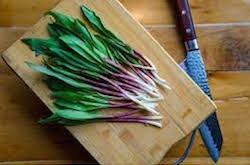 Hope this list helps eliminate some of that "writer's block" we get when thinking of what to cook or dishes to make. If there was ever a time to get cooking in the kitchen, it's spring and summer. So don't waste any time!