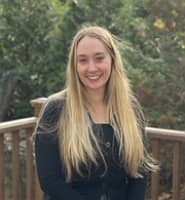 There is a lot of information out there about sustainability, health, food, and nutrition that can make it difficult to navigate. You may ask yourself "What method will work best for me? Am I meeting my nutrition needs? Where should I even start?"

I want to help you on your journey to a good-for-the-earth and good-for-you lifestyle!
Counseling and Education
Dining with Nature is a virtual, General Nutrition Practice specializing in Health & Wellness and Plant-Based Nutrition. Clients of all ages (infants to seniors) and any medical conditions are welcome!
Click the box below for more information
One-on-One Virtual Counseling
Our sessions will guide you in nutritious eating with earth-friendly ingredients, for more sustainable living. We will help you in choosing the foods and activities you need to build and maintain a healthy lifestyle that best suits you!"
Educational Consulting
Motivate and facilitate healthy behavior through access to a theory-based nutrition education curriculum, or a virtual, Dietitian-led nutrition education program. Curriculum will be developed based on audience-specific health behavior goals and utilize both lecture-style and group discussions, as well as hands-on activities, to teach participants on why and how to lead a healthy, sustainable lifestyle
Other Services
Click the box below to learn more about what I offer. For further information, contact Aderet!
Media requests
Dining with Nature is available for engagements, guest appearances, interviews, or sound bites/quotes. If you are seeking easy-to-digest and evidence-based expertise on topics such as nutrition and diet trends, health & wellness, sustainability in the food industry, & more, contact Dining with Nature for your podcast, social media, or print/online publication!
Program consulting
Dining with Nature can offer the support of a Registered Dietitian in creating the best nutrition and health communications. Including, but not limited to, recipe development, media messaging, and client/consumer education.
Writing
Dining with Nature wants to contribute to your publication. I write about evidence-based, professional writing on issues such as nutrition and dietetics, fad diets, food sustainability, plant-based eating, healthy living, and more. Click
here
to see samples of my work.